Text Resizer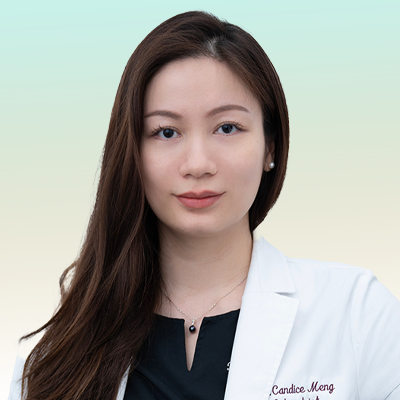 Dr. Candice Meng was born in China and raised in New York. She is fluent in English, Cantonese, and Mandarin. Dr. Meng earned her Bachelor of Science Degree from Stony Brook University, while working as an ophthalmic technician.
She obtained her Doctor of Optometry Degree from SUNY College of Optometry. She gained experience at many eyecare institutions, including Wenzhou Medical College Affiliated Eye Hospital in China.
Dr. Meng has substantial experience in orthokeratology, special contact lens fitting, and treating various eye conditions, including dry eye, corneal diseases, and glaucoma, etc.